Founded in 2016, Let's Bee Social Digital Marketing was created with one goal in mind: to help passionate business owners hone in on their online presence. Each digital marketing consultant on the Let's Bee Social team is dedicated to helping small businesses grow online. So, it's only natural that we work with business owners who are just as passionate and dedicated to what they do too.
Our mission is simple:
To help small businesses grow their online presence through local and organic digital marketing strategies.
Helping small businesses recognize their brand's potential, grow their online presence, and increase their social media following is what we live for. We use our vast access to digital marketing strategies, search engine optimization tactics and content creation abilities to produce the best possible results for your business.
We guarantee to treat your business like our own and will implement the enthusiasm, understanding and tactics necessary to help you outrank the competition!
Meet the Let's Bee Social Team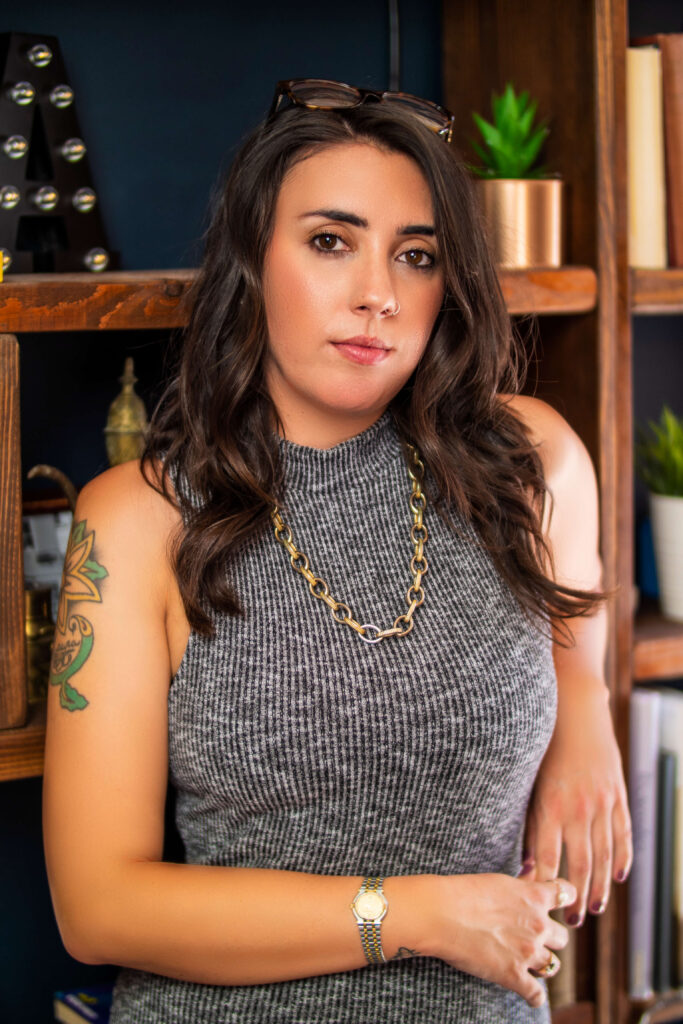 OWNER, AUDREY BUCHANAN
As a Digital Media Maven, Audrey Buchanan brings a passionate and organic approach to digital marketing. She specializes in website optimization, social media management and online branding.
Audrey has always loved finding new ways to use her creative mind to create and implement marketing strategies that are dynamic and produce results. Her unique approach to digital marketing combines traditional public relations tactics with new age search engine optimization strategies to help small businesses take their website presence to the next level.
She discovered her love for Search Engine Optimization (SEO) after graduating Cum Laude from San Diego State University with a B.A. in Journalism with an emphasis in public relations in 2015. Ever since, she has worked with numerous small business owners and entrepreneurs to completely re-optimize their websites, grow their social media followings, create meaningful and impactful online brands and ultimately boost their online presence.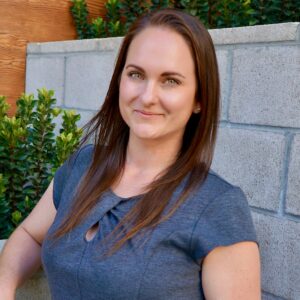 CONTENT MANAGER, COURTNEY LORUSSO
As a collegiate volleyball player and athlete of many years, Courtney learned many lessons from hard work to perseverance and problem solving to producing results.
After a successful 5 years in B2B sales, she left the corporate business world to pursue a career in a field she received her bachelor's degree in, marketing. Courtney has now been with the Let's Bee Social team for more than a year and is continuing to learn and grow her skill sets.
Courtney has a love of writing and passion for helping people, allowing her to make engaging content for the clients she takes care of. Courtney is dedicated to helping our clients grow their online footprint and helping the business owners we serve achieve success. With a love for creating creation in the forefront of her skillset, she's making an impact as both a blogger and social media creator at Let's Bee Social.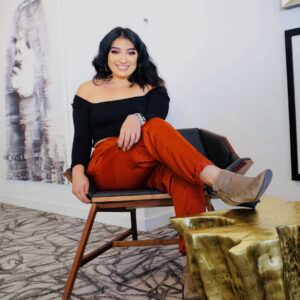 Social Media Manager, Brianna Moya
Getting her start in the world of Social Media Marketing 5 years ago, Brianna has always been fascinated with the impact social media can have on a growing brand. Through event hosting and organic outreach, Brianna saw first hand the importance of building authentic connections with followers. She realized that behind the screen, there are real people wanting to hear genuine stories from the brands they follow.
Soon after learning the ropes, Brianna began her first job as a social media manager for an original series on BET called "The Quad." This project allowed her to have full creative control on how she was going to go about the overall social media strategy for the show. After cultivating a solid strategy, she was quick to get the ball rolling. During her time at The Quad, Brianna thought it was very crucial for me to build a strong connection with the fans so she decided to head over to the set and load up on behind-the-scenes footage. This footage allowed her to keep the audience intrigued, not only during the show but before and after.
Brianna's goal with every client is to authentically tell their brand's story through the power of content creation. Over the past 5 years, she has created her own unique strategy to help organically grow various brands' online presence and help them build a community of genuine individuals to increase brand awareness and drive in new traffic and of course, bring in more sales!
See What Our Clients Have to Say About Us